Steeltech Homes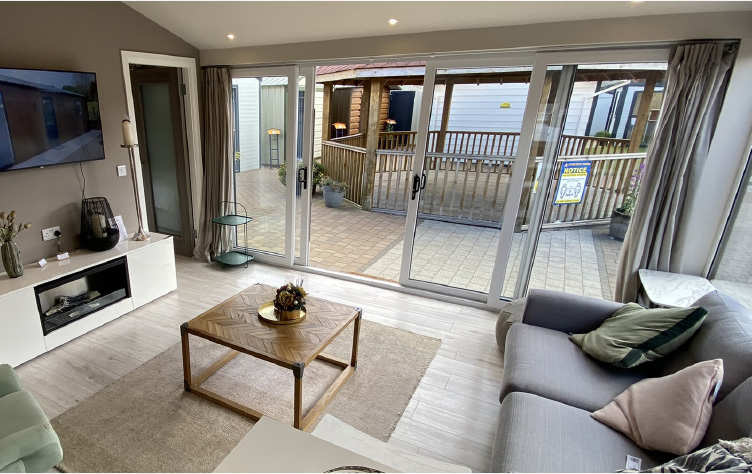 Steeltech Homes are currently on display at select Steeltech Showrooms, listed below:
Steeltech Sheds, Fota Retail Village, Carrigtwohill, Co.Cork
Steeltech Sheds, Tuam, Co.Galway
Steeltech Sheds, Moydrum Business Park, Athlone
Steeltech Sheds, Dock Road, Limerick
We are delighted to announce the latest structures in our product line – Steeltech Homes. This project has been in development over the last number of years in consultation with small builders all over the country.
There are 3 main steps in the process:
Your builder installs a concrete base. (We will provide the necessary size and specifications.)
Steeltech will then arrive on site to erect your brand new Steeltech Home in less than 3 days. (This is to include Composite Panel insulation, doors, windows, roof etc.)
Your builder then returns to install the Internal fit-out. An average 3-bedroom Steeltech Home can be completed from Start to Finish in as little as 12 weeks – and at a fraction of the cost of a traditional build!
Steeltech will provide the main outer structure. Your Builder takes care of everything else – the Concrete Base and the Internal fit-out to include: wiring, plumbing, bathrooms, partition walls, flooring and kitchen.
---
Walkthrough of 1 Bed Steeltech Home
Walkthrough of 1 Bed (6m x 4m) Steeltech Home
---
Walkthrough of 2 Bed Steeltech Home
---
Walkthrough of 3 Bed Steeltech Home
---
Steeltech Homes Pricing
| Dimensions | Square Footage | Price |
| --- | --- | --- |
| 7m x 5m | 375sq/ft | £19,900 |
| 8m x 5m | 430sq/ft | £22,900 |
| 9m x 5m | 485sq/ft | £23,900 |
| 9m x 6m | 580sq/ft | £25,000 |
| 12m x 6m | 775sq/ft | £31,500 |
| 15m x 6m | 970sq/ft | £37,500 |
Prices valid until June 30th 2023.
Our sales team would be more than happy to help create a great-value building to fully suit your individual requirements.
Do you need a cost effective alternative to a block built or timber frame house?
Do you need a home to use as an Airbnb Rental?
Do your children want their own private space?